The 29th anniversary of Garadaghli tragedy was marked
Tədbirlər
17 February, 2021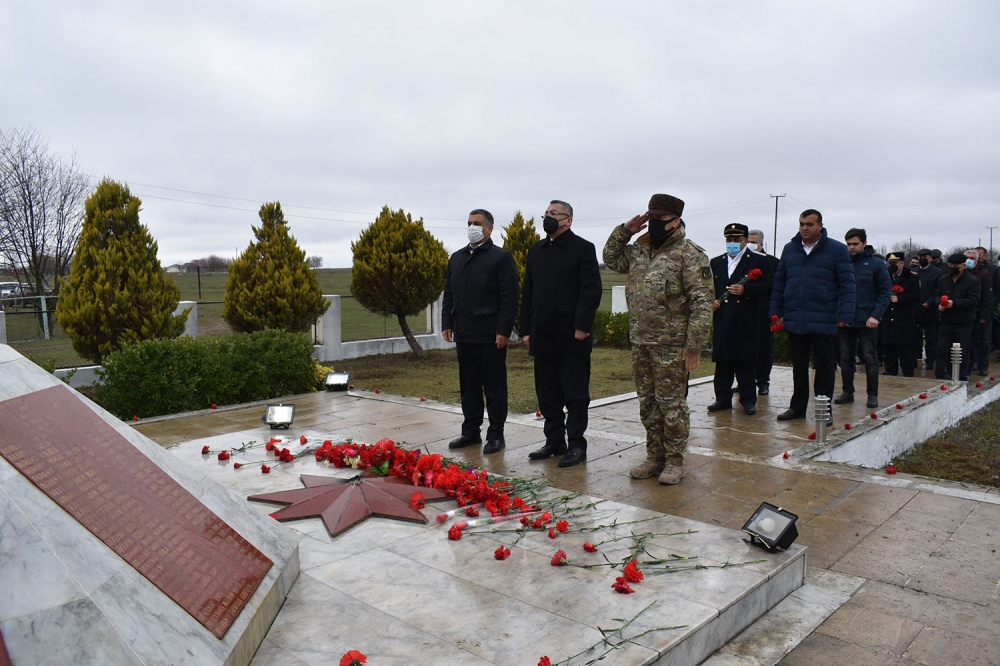 29 years have passed since the occupation of Garadaghli village of Khojavand by the Armenian armed forces and the genocide committed against civilians.
Garadagli village, which had been heroically fighting against Armenian occupiers for 4 years, was occupied and burnt on February 17, 1992, and genocide was committed against civilians. During the occupation, 118 people were taken prisoner and 33 were shot. As a result of the occupation, 200 houses, 1 house of culture, a secondary school for 320 students, a hospital building of 25 beds and other facilities, historical, religious, cultural monuments and cemeteries belonging to Azerbaijanis were destroyed. About 800 residents of the village became internally displaced. 
According to AZERTAC regional correspondent, IDPs from Khojavand, who settled in Beylagan, visited the memorial complex erected in memory of the martyrs in Yeni Garadaghli settlement on the occasion of the anniversary of Garadaghli tragedy. Residents of Garadaghli village, representatives of the public, family members of the martyrs, former soldiers laid flowers at the memorial complex and paid tribute to the martyrs. Chairman of the State Committee for Refugees and IDPs Rovshan Rzayev and the head of Khojavand Region Executive Power Eyvaz Huseynov attended the commemorative ceremony.