The chairman of the State Committee met with the head of the representative office of the International Committee of the Red Cross (ICRC) in Azerbaijan
Görüşlər
22 December, 2020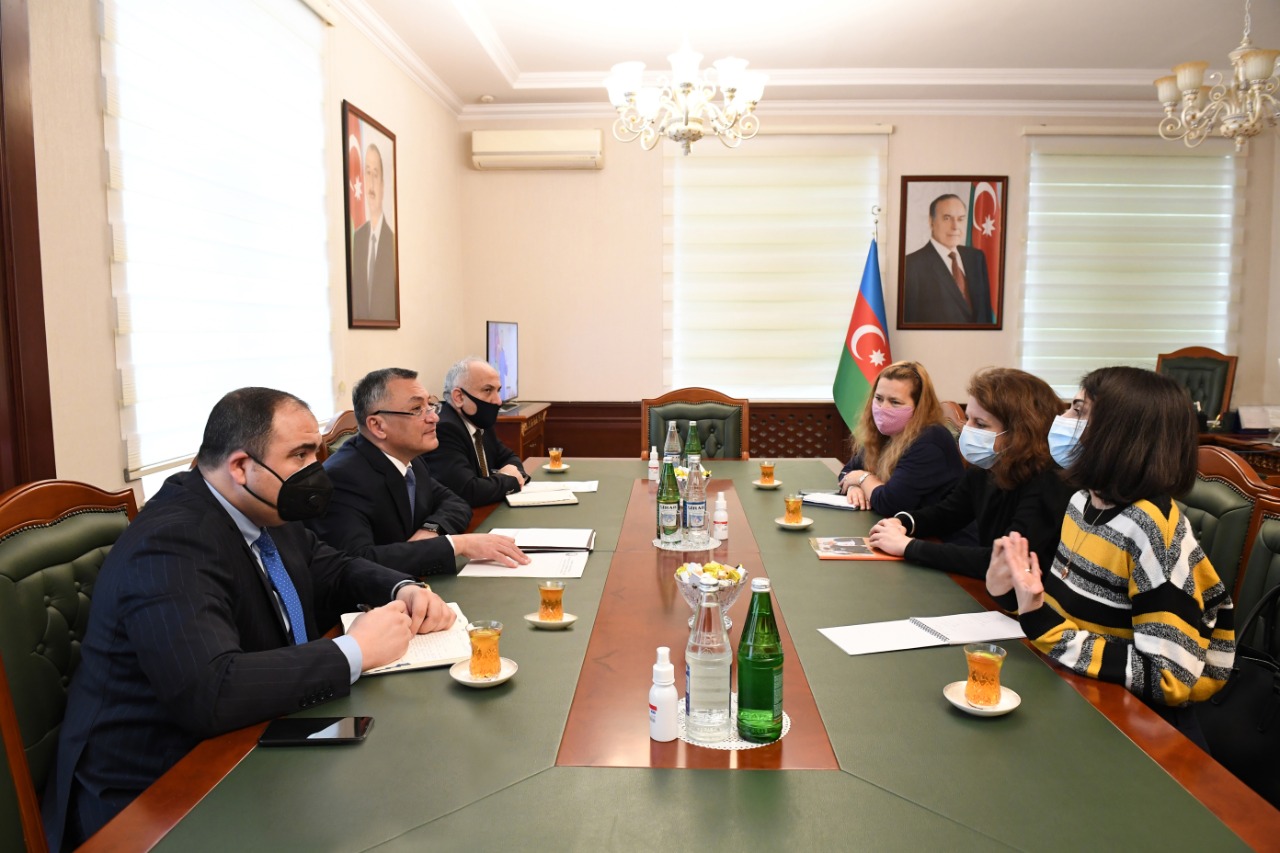 On December 22, chairman of the State Committee for Refugees and IDPs Rovshan Rzayev met with the head of the representative office of the International Committee of the Red Cross (ICRC) in Azerbaijan Ms. Arian Baueri.
The chairman of the State Committee informed the guests about the counter-offensive operation carried out to prevent the Armenian military provocation. He stated that Azerbaijan restored its territorial integrity as a result of this operation. The cessation of the conflict allows the return of Azerbaijani IDPs to the lands historically belonging to our people. At present, work is underway for clearing the liberated territories of mines, building roads, providing communications and utilities in accordance with the Presidential decrees and later, measures in order to return IDPs to their native lands will be taken.
As in the early years of the conflict, there is a need for participation of international organizations, as well as the ICRC, in projects being implemented regarding the return of IDPs. Therefore, it is important to continue cooperation and work together to provide psychological and moral support to IDPs.
ICRC representatives were informed that the President Ilham Aliyev is taking important and urgent measures to improve the housing and living conditions of IDPs and strengthen their social protection. Social projects related to IDPs are being consistently implemented in Azerbaijan even in the course of global economic crisis over the coronavirus pandemic. The First Vice President Mrs. Mehriban Aliyeva particularly cares for this category of citizens and always pays attention to addressing their problems.
During the conversation, the importance of the projects implemented by the ICRC in our country was underlined. It was stated that trainings on first aid were held with the necessary equipment and materials in 2019 in Shikharkh settlement, the administrative unit of Tartar, and in 2020 in Guzanli settlement of Aghdam. Local residents and IDPs were involved in the trainings.   
The head of the ICRC representative office in Azerbaijan Arian Baueri gave detailed information about the multifaceted activities of the organization. It was noted that the ICRC has recently expanded its activities and hired new staff.
Opportunities for further expansion of cooperation between the State Committee and the ICRC were touched upon and issues of mutual interest were discussed at the meeting.