The newly appointed ambassador of Japan to our country was informed about the provocation of Armenia
Görüşlər
05 October, 2020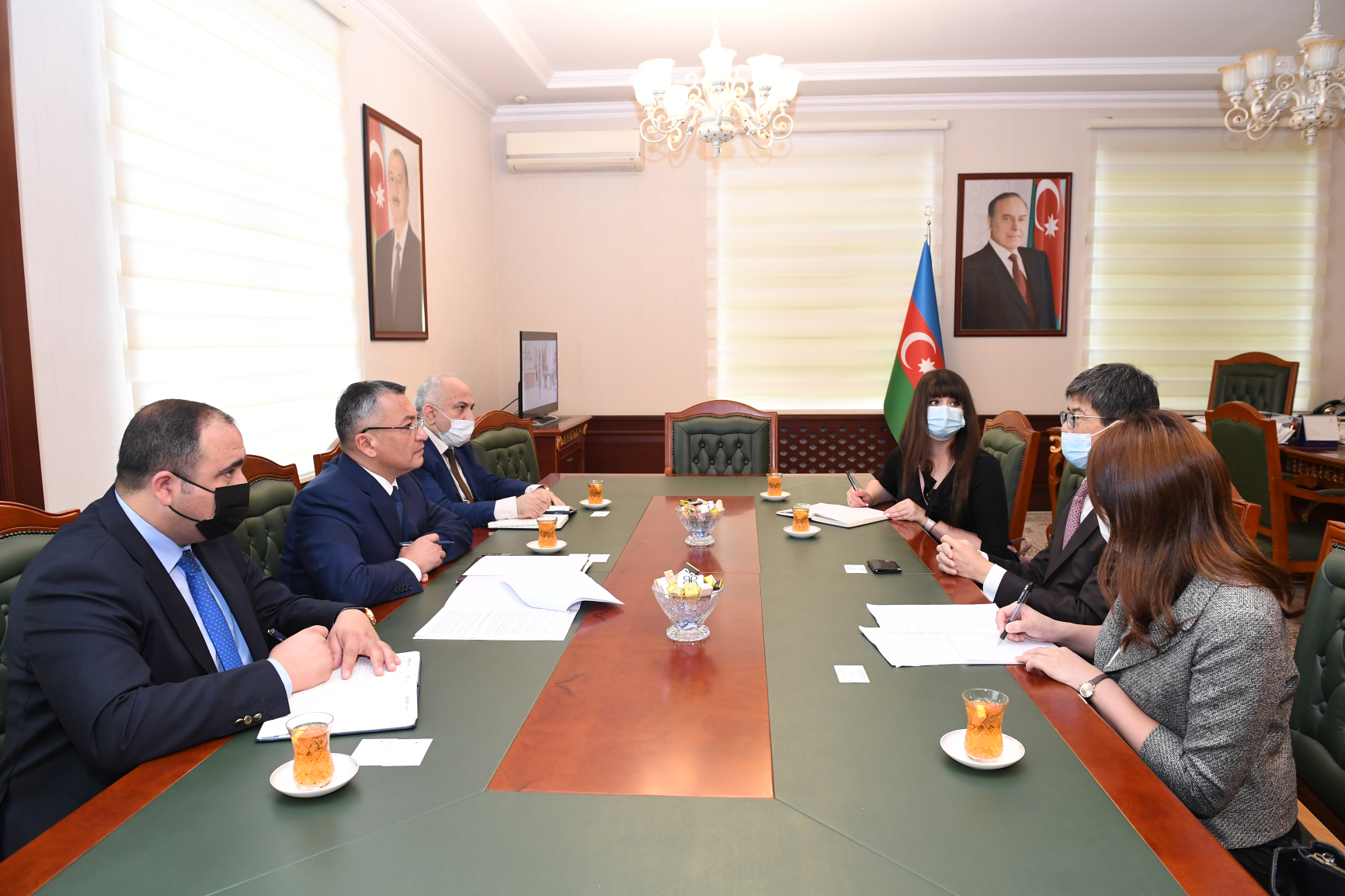 On October 5, Chairman of the State Committee for Refugees and Internally Displaced Persons Rovshan Rzayev met with the newly appointed Ambassador Extraordinary and Plenipotentiary of Japan to Azerbaijan Junichi Wada.
The Chairman of the State Committee congratulated the guest on his new appointment and wished him success in his activities.
The Ambassador was informed about the state policy pursued regarding IDPs. It was noted that the President Ilham Aliyev identified the addressing of the problems of refugees and IDPs as one of the priorities of social policy, and particular attention is paid to improving their living conditions and increasing employment. More than 100 new settlements have been built for IDPs by now as a result of state care, so the housing and living conditions of 320 000 people from this category have been improved. The First Vice President Mrs. Mehriban Aliyeva treats with care and sensitivity to resolving all issues related to this category of citizens.
The Ambassador was informed about the history, reasons and current situation of the Armenian-Azerbaijani Nagorno-Karabakh conflict, nonfulfillment of four UN Security Council resolutions on the unconditional withdrawal of Armenian troops from the occupied territories of Azerbaijan, as well as decisions of other international organizations.
The Japanese diplomat was informed about the recent provocations committed by the aggressor Armenian military units and the counter-offensive operation carried out by the Azerbaijani Army in response. It was regretfully stated that as a result of the occupiers` intensive firing of our settlements in the frontline, a number of civilians, including IDPs died and injured.
The Chairman of the State Committee thanked for the projects implemented by Japan regarding IDPs in different years.
Junichi Wada thanked for the warm welcome. Emphasizing that his country attaches great importance to global peace, the Ambassador stated that he approved and supported Azerbaijan`s courage in overcoming the occupation and added that resolving the conflict is quite important for the region. It was noted that Japan is implementing projects to support IDPs in our country.
They expressed confidence that the cooperation will continue to further expand.