Press service information
Mətbuat xidmətinin məlumatı
15 JULY, 2020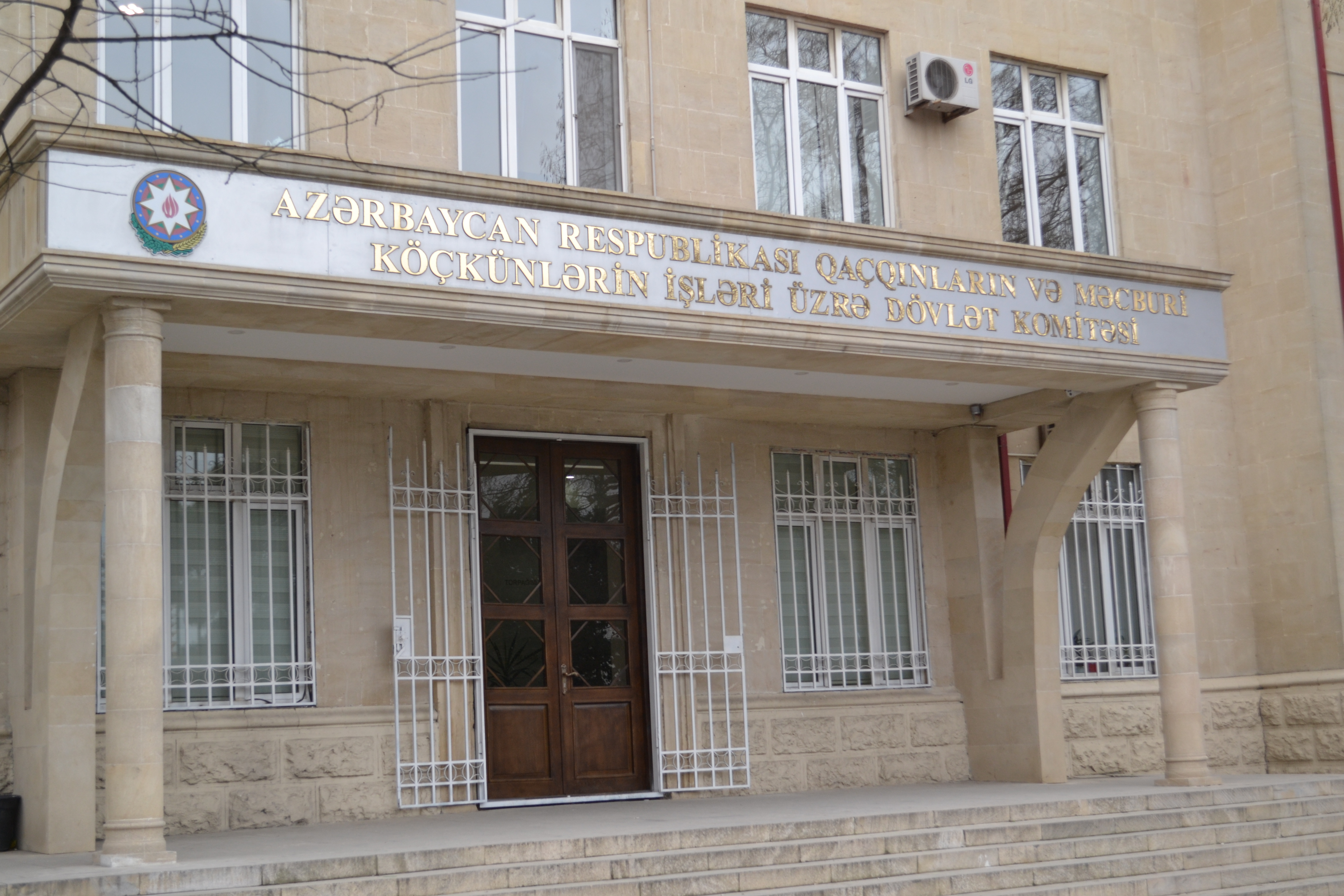 Some media outlets operating through social media posted the complaints of IDPs against the State Committee. Some IDPs who temporarily settled in the dormitories of Azerbaijan Technical University and Azerbaijan University of Architecture and Construction in the Yasamal district of Baku said that they were not given new apartments.
We would like to note that provision of IDPs with new apartments are regulated in accordance with the "Rules for providing housing of the fund for temporary relocation of IDPs" approved by the decision No. 65, dated on February 24, 2017 of the Cabinet of Ministers of the Republic of Azerbaijan.
According to paragraph 2.11.2 of the "Rules for providing housing of the fund for temporary relocation of IDPs", the above-named people - IDPs and their family members who received a separate place of residence after they became IDPs under the housing laws or civil law agreements (except for the families of martyrs) are not entitled to receive a new apartment during relocation.
We would like to state that the reason for not providing new housing to the families who have temporarily settled in the said area and are facing certain problems regarding relocation is explained individually. At the same time, the head of the State Committee`s administration, chairman of the relocation commission Eldar Zeynalov responds to the appeals of IDPs by holding a video reception every day from 10:00 am to 17:00 pm.
Thanks to the state care, the number of IDPs whose housing and living conditions are improving is increasing every year. This year, more than 7 thousands of internally displaced families are planned to be provided with new housing. According to the Action Plan – Road Map to improve the housing and living conditions of IDPs settled in Baku, 23 850 internally displaced families living under life-threatening conditions will be provided with new housing in 2020-2024.