Chairman of the State Committee held another video reception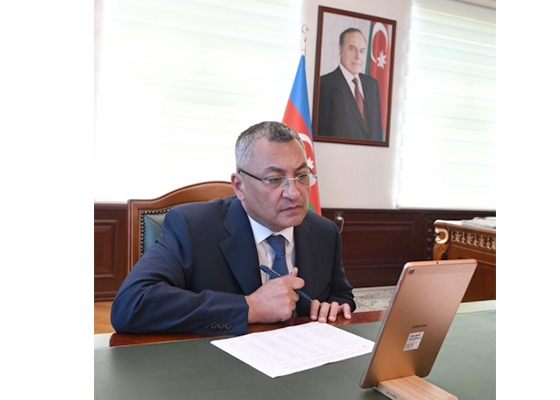 On June 25, the Chairman of the State Committee for Affairs of Refugees and İDPs, Rovshan Rzayev held another video reception,
Their appeals were mainly related to the allocation of special-purpose residential areas owned by the state housing fund, appointment of single monthly allowance, and employment. 
Citizens were informed that President Ilham Aliyev pays constant attention to strengthening social protection of internally displaced persons. New settlements are being built for IDPs as well as justice and transparency ensured in providing them with housing.
It was noted that implementation of the instructions of First Vice President Mehriban Aliyeva, who is sensitive to the problems of the citizens with special needs for social protection, is underway regarding move of internally displaced persons still living in the most difficult and disastrous conditions to new apartments.
The appeal of more than 40 citizens, many of whom were IDPs was heard  and formalised.
It should be noted that you can register for online receptions of committee officials by dialing (012) 525-41-03 or (055) 900-12-40. In this case, citizens shall provide their contact details, phone numbers and indicate which official they want to be received by. Video reception is made by turns, with a call to citizens from the Committee.