A new transmission main has been laid to the Gobu Park residential complex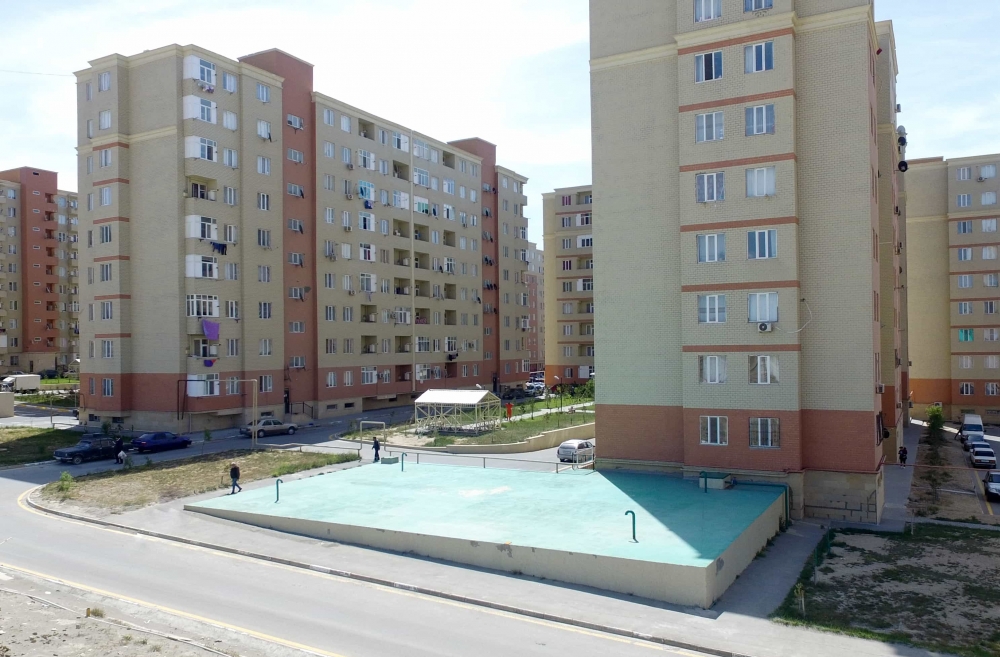 "Azersu" OJSC continues to implement projects to improve the supply of drinking water to the population in Baku and surrounding settlements. In accordance with the Company's Action Plan, a new alternative transmission main was built to provide sustainable drinking water to the Gobu Park residential complex inhabited by Internally Displaced People.
The affairs realized by President Ilham Aliyev to improve refugees' and IDP's living condition is an obvious example of attention and care to this category of citizens. Large- scale projects have been implemented in recent years to relocate refugees and IDPs to settlements built in accordance with modern requirements. Necessary utility infrastructure has been created in Gobu Park residential areas 1 and 2, which were commissioned in 2018-2019. Drinking water supply of the settlement was provided by the transmission main separated from the Kura-Baku pipeline. Demand for water will increase in the near future with the commissioning of Gobu Park residential area 3. In this regard, it was decided to build a new transmission main to the IDP camp. According to the project, drinking water will be supplied to the complex from the main line separated from the Oguz-Gabala-Baku water pipeline. For this purpose, starting from the territory of Gobu village, a 5.4 km long transmission main with 225 mm diameter polyethylene pipes was laid to Gobu Park residential complex. The construction of the pipeline has already been completed and the complex's reservoirs have been connected.
The transmission main is currently undergoing hydraulic testing and will be commissioned after the pipeline is washed and disinfected. The construction of the new alternative line will ensure the full sustainability of the drinking water for IDPs living in the Gobu Park residential complex. In the future, in case of planned break or accident on any of the lines, residents will be provided with drinking water in the normal mode.