The State Committee and "Azerishig" OJSC jointly organized an aid campaign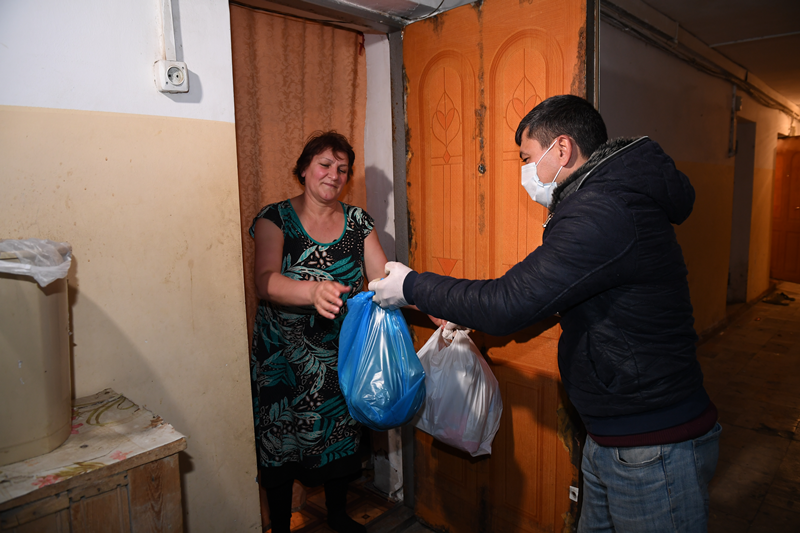 Vulnerable groups of the population, including IDPs are in need of financial support during the quarantine applied to prevent the spread of coronavirus pandemic in our country. Social campaigns are also carried out by different organizations, along with the measures defined by our government in this area.
On April 15, assistance was provided to lonely IDPs and low-income families in Baku by the State Committee for Refugees and IDPs and "Azerishig" OJSC.    
1200 food parcels containing daily necessities were provided to IDPs temporarily settled in the dormitories of Azerbaijan Technical University and Azerbaijan University of Architecture and Construction at Yasamal district of the capital, and 1800 to those temporarily settled in various facilities at Binagadi district.
IDPs expressed their gratitude to the country administration for the attention and care provided to them during quarantine.