March 31 is the Day of Genocide of Azerbaijani people
Mətbuat xidmətinin məlumatı
31 March, 2020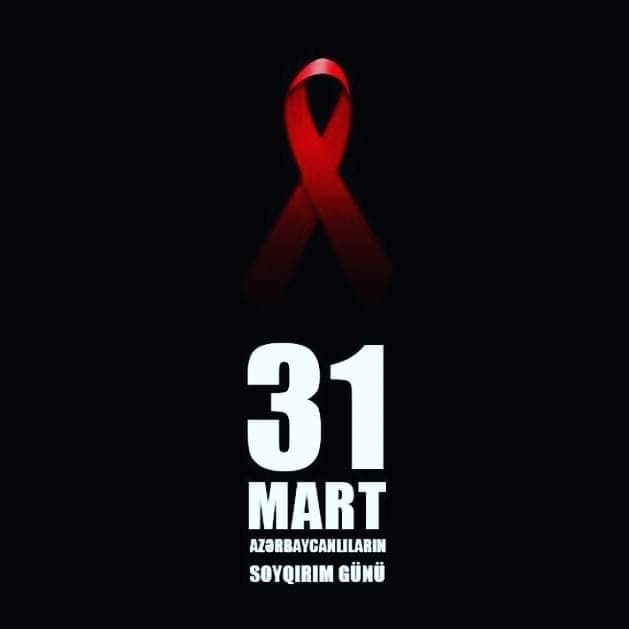 On March 30 and April 3, 1918, Baku Soviet and Dashnak Armenian armed forces brutally massacred Azerbaijani people in Baku city and various regions of Baku province, as well as in Shamakhi, Guba, Khachmaz, Lankaran, Hajigabul, Salyan, Zangazur, Karabakh, Nakhchivan and other areas. According to official sources, about 12 thousand Azerbaijani people were brutally killed and tens of thousands went missing as a result of this genocide.      
In order to bring to attention the atrocity of this massacre, the materials of the Government of the Democratic Republic of Azerbaijan, Extraordinary Commission of Inquiry, which existed in 1918-1920, show that about 8 thousand civilians were killed in Shamakhi in March-April of 1918. Most cultural monuments, including Shamakhi Juma Mosque were burned and destroyed. 
28 villages of Javanshir, and 17 villages of Jabrayil were completely burnt down, population was destroyed.
On April 29, 1918, 3 thousand of Azerbaijani people containing mostly women, children and the elderly were ambushed and killed near Gumru. 
Armenian armed forces destroyed 115 Azerbaijani villages in Zangazur, killed 3257 men, 2276 women and 2196 children. In total, 10068 Azerbaijanis were killed or injured and became disabled, and 50000 became refugees in this region.
135 thousand of Azerbaijani people living in 199 villages of Iravan province were killed, and the villages were destroyed. Armenian armed forces then attacked Karabakh, 150 villages were destroyed and people were killed in the mountainous part of Karabakh in 1918-1920.   
National Leader Heydar Aliyev, as the President of the Republic of Azerbaijan, signed an Order on marking the 31st of March as the Day of Genocide of Azerbaijani people on March 26, 1998.
We commemorate the memory of the genocide victims with respect and wish God`s mercy upon them.